Animaccord Sources New Licensing Agent for Masha and The Bear in GAS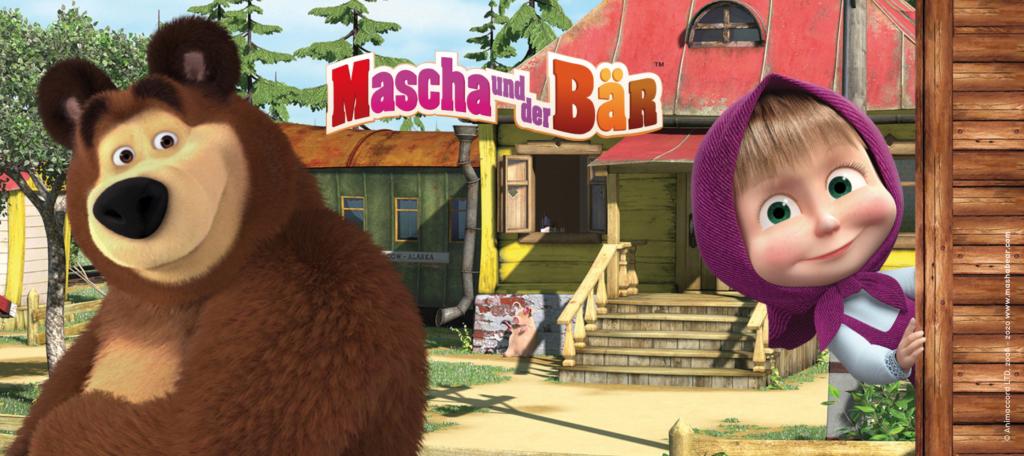 Bavaria Sonor Licensing has been assigned as a new agent for the property in Germany, Austria, and Switzerland
Animaccord, multinational media&licensing company and animation studio, has recently teamed up with Bavaria Sonor Licensing – a division of Bavaria Media, one of the leading licensing experts in Europe, to continue the development of Masha and the Bear brand and its extension in various product categories across the GAS region. The hit family cartoon is broadcasted on both traditional and new media channels in GAS countries through Animaccord's direct international media management, including such platforms as KIKA in Germany, as well as Netflix and Sony Music in the entire GAS region.
Bavaria Sonor Licensing has acquired rights to design and implement a comprehensive licensing programme for the property starting this July, 2020 aiming at increasing and strengthening the brand presence in Consumer Products field as well as managing Masha and the Bear Promotional projects planned to be arranged for products and services of key market players in Germany, Austria, and Switzerland.
Bavaria Sonor Licensing: "The success story of Masha and the bear is just impressive! We are very pleased to represent the brand in Germany, Austria and Switzerland", said Ivica Maracic, Licensing and Sales Director at Bavaria Sonor Licensing. "Together with the team of Animaccord and the existing licensees, we want to position the brand even broader and stronger in the markets – while gaining new licensees!"
Vladimir Gorbulya, CEO Animaccord, says: "We are pleased to announce Bavaria Sonor Licensing as the new agent for our IP. Their expertise combined with the much broader rollout of Masha and the Bear content planned for 2020 provides a positive outlook for the product licensing operations in Germany, Austria, and Switzerland. Within this and following year Animaccord plans to deliver more than 7 hours of content, including new seasons and spin-offs."